Lawn Care
K-Lawn™: A proven part-time business model for motivated entrepreneurs who enjoy being outdoors.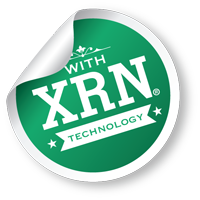 K-Lawn is Kugler Company's lawn care division that, for the past 25 years, has helped dozens of entrepreneurs build successful lawn care businesses across the Midwest.
K-Lawn is a dealership, not a franchise. It's your business. Run the way you want to run it.
But you're not alone. As an independent K-Lawn Dealer, you get comprehensive lawn care training so you know exactly how to apply lawn fertilizers and chemicals. If you're faced with a challenging lawn care issue, we're here to help—with years of experience in solving the toughest lawn care problems.
Someone is going to become a K-Lawn dealer in your community. Why not you? Click to read more.
If you've been making ends meet, working part-time outdoors and are interested in looking for something more — a K-Lawn dealership could be the ideal business solution for you. Lawn care is the perfect job for an ambitious outdoor individual.
Is K-Lawn Right for You?
If you can answer "Yes" to any of the following questions, then K-Lawn can help you achieve your business goals:
You enjoy working outdoors
You want to run your own business
You want to set your own hours
You're ready for something new
You want a "Tried & True" business program
You want comprehensive training & support
You could use incentives to help get started
Learn more about becoming a K-Lawn Dealer today.
Call 800.445.9116 or Inquire Online.
For even more information and details, visit www.k-lawn.com.